LOCATION
Exquisite Beach Setting with Excellent Connections
Located in the most exclusive part of Estepona's western outskirts, the project comprises 50 state-of-the-art townhouses of three, four and five bedrooms, with sea views and south, south-east or south-west orientation.

This privileged project was named The Island to capture the essence of the setting: a fully-gated haven of serenity and security in the heart of one of the Coast's most popular residential areas. It is well isolated from other nearby urbanisations and is surrounded by a protected pine forest and public green areas.

In recent years, the western part of Estepona town has blossomed with a stunning array of modern luxury developments. Now, in a prime area of this tree-lined boulevard, The Island raises the bar even higher – a magnificent residential project for discerning buyers with a taste for the good life.

Providing private access to the beach, and with the Guadalobón river meandering around its perimeter and enhancing its sense of seclusion, The Island is just a five-minute walk from the Estepona marina, close to the town centre, and conveniently located for transport connections: under 35 kilometres to Marbella and just a one-hour drive to Málaga international airport (to the east) and 45 kilometres from Gibraltar, with the picturesque Atlantic coastline a further 45-minute drive to the west.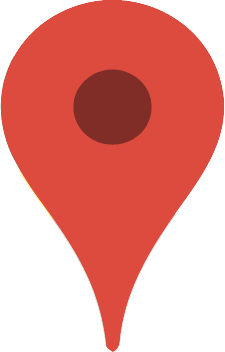 Location
See map
Privileged Living and Cutting-Edge Amenities
architecture
The communal centrepieces are highlighted by expansive swimming areas
(tropical-design infinity, outdoor, children's and indoor heated pools)
Spa with a fully-equipped gym, changing
rooms, bathrooms, sauna and Turkish bath.
Spa with a fully-equipped gym, changing
rooms, bathrooms, sauna and Turkish bath.
There is a children's play area, two chill-out areas, Balinese-style beach beds,
all in a security-controlled enclosure
The al fresco aesthetic has been created to be as natural as possible,
with white, grey and black hues, and stylish separating walls made of slate.
Accentuating the natural light has been of paramount importance,
with substantial windows and minimum profiles
The open kitchens are superbly equipped with Siemens or similar home appliances.
Double-height lounge areas are connected to the upper floor by a glass gallery that enhances the sense of transparency.
Each townhouse has a private roof terrace with jacuzzi, pergola,
ceramic and artificial grass decking, and barbecue area
A Haven of Security and Tranquillity for the Whole Family
FLATS AND SURFACES




State of works
View State of works +
Hide State of works -

PREVIOUS WORK AND EXCAVATION
100%

FOUNDATION AND STRUCTURE
100%
27/12/2017
Structure

MASONRY
100%
30/11/2017
Masonry
13/12/2017
Masonry
27/12/2017
Masonry
24/04/2018
Masonry
19/02/2019
Masonry

FACILITIES
100%
24/04/2018
Facilities
19/02/2019
Facilities

FINISHES
100%
24/04/2018
Finishes
19/02/2019
Finishes

URBANIZATION AND COMMON AREAS
100%
19/02/2019
Urbanization
Exquisite Beach Setting with Excellent Connections
LOCATION